Delhi Congress website shuts down after resignation of administrator
New Delhi: It seems nothing is going right for the Congress party. The party is already feeling marginalized after the entire Delhi Assembly elections turned into a Kiran vs Kejriwal contest.Now even the website of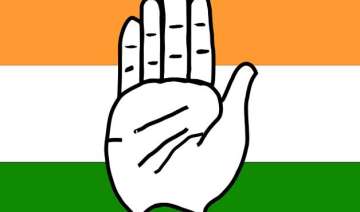 India TV News Desk
January 21, 2015 18:39 IST
New Delhi: It seems nothing is going right for the Congress party. The party is already feeling marginalized after the entire Delhi Assembly elections turned into a Kiran vs Kejriwal contest.
Now even the website of Delhi Congress has gone offline. And the reason is the resignation of its administrator  Sanjay Puri .
The website of Delhi Congress (http://www.dpcc.co.in/) and online portal of national mouthpiece Sandesh (www.congressandesh.com) are currently offline. It happened as soon as the site administrator Sanjay Puri decided to cut ties with the party.
It's been almost 3 hours now that the website is not working.
If you try to open the site of the Congress party website then you will see the following message appearing on the website.  
This website domain name dpcc.co.in was designed, developed and maintained by Shri Sanjay Puri  since 2008 ( Member Congress Campaign Committee . DPCC, 2015)
He withdraws the services after the resignation from his primary membership of Indian National Congress on 19th January, 2015.