Delhi officials told to gear up for LS polls
New Delhi: Delhi's Chief Electoral Officer Vijay Dev Monday asked government officials to be prepared to conduct the general elections which are expected to be announced anytime soon.In a meeting with officials of the Delhi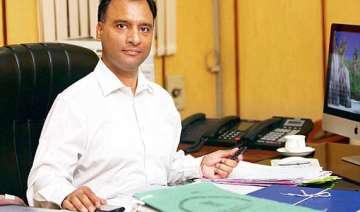 India TV News Desk
March 04, 2014 12:01 IST
New Delhi:
Delhi's Chief Electoral Officer Vijay Dev Monday asked government officials to be prepared to conduct the general elections which are expected to be announced anytime soon.
In a meeting with officials of the Delhi government and civic bodies, Dev asked them to check that political parties do not violate the model of conduct which will come into place right after the formal announcement of the national vote, an official said.
During the model code of conduct, no policy decision can be taken by the union government and states.
The Lok Sabha elections are due in April-May and the announcement will be made by the Election Commission.
Besides enforcement of the code of conduct, action plan for prevention of defacement of public property also figured in the meeting.
It was also discussed how advertisements by the government will not be allowed and existing ones will be removed.