Delhi polls: EC likely to announce schedule today
New Delhi: The Election Commission is likely to announce the date of Delhi assembly polls today."The announcement of assembly polls would be made tomorrow (Saturday)," an Election Commission official, who did not want to be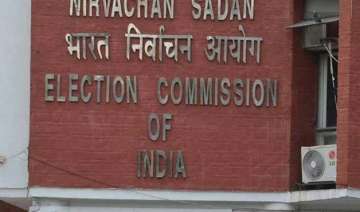 IANS
January 10, 2015 8:29 IST
New Delhi: The Election Commission is likely to announce the date of Delhi assembly polls today.
"The announcement of assembly polls would be made tomorrow (Saturday)," an Election Commission official, who did not want to be named, said.
Major political parties in Delhi have already started preparing for the assembly polls.
Prime Minister Narendra Modi is slated to address a Bharatiya Janata Party (BJP) election rally on Saturday.
The schedule for the election, sources said, will be fine- tuned to ensure that it is completed in the second week of February or at best the third week and does not come in the way of annual examinations, including those conducted by the CBSE which will commence on March 2.