Delhi polls: No comments contrary to party line, BJP cautions leaders
New Delhi: The Bharatiya Janata Party (BJP) Monday "cautioned" its leaders against making comments "contrary to the party line" that might affect its prospects in the upcoming Delhi assembly election.Amid reports of BJP MP Manoj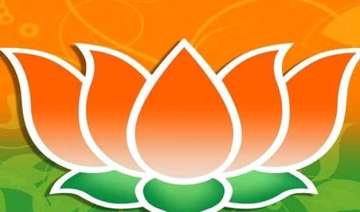 IANS
January 19, 2015 18:06 IST
New Delhi: The Bharatiya Janata Party (BJP) Monday "cautioned" its leaders against making comments "contrary to the party line" that might affect its prospects in the upcoming Delhi assembly election.
Amid reports of BJP MP Manoj Tiwari commenting against the induction of Kiran Bedi into the party, and some other BJP leaders reacting to the actor-turned-politician's statements to the media, the saffron party has "cautioned all" not to say anything which could go against its interests, party sources said.
Tiwari has been quoted as saying that Kiran Bedi "is a party worker" and must behave like one.
"...she should be humble, she has been brought in as a BJP worker. She is not the chief ministerial candidate so far," he told reporters, adding that "we need a leader, and not a policeman, who can take everyone along".
Tiwari is one of the two Delhi MPs who did not attend Bedi's tea party Sunday.