Delhi Polls: Shazia Ilmi likely to join BJP tomorrow
New Delhi: Former AAP leader  Shazia Ilmi is likely to join the Bhartiya Janata Party tomorrow.Shazia Ilmi had lost 2013 Assembly elections against BJP candidate Anil Kumar Sharma from R K Puram constituency by 326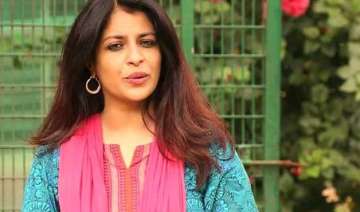 India TV News Desk
January 14, 2015 20:06 IST
New Delhi: Former AAP leader  Shazia Ilmi is likely to join the Bhartiya Janata Party tomorrow.
Shazia Ilmi had lost 2013 Assembly elections against BJP candidate Anil Kumar Sharma from R K Puram constituency by 326 seats.
Shazia had also contested 2014 Lok Sabha polls on AAP ticket from Ghaziabad. She was defeated by Gen V K Singh of BJP in these elections.
Ilmi had resigned from the Aam Aadmi Party party citing lack of internal democracy just after 2014 Lok Sabha election results. AAP could not win a single seat from Delhi in these elections.
According to some media reports, BJP may field Shazia from the prestigious New Delhi Assembly constituency.
Arvind Kejriwal had defeated three-term Chief Minister Sheila Dikshit from New Delhi constituency in 2013 Assembly elections and he is likely contest from the same constituency this time as well.
The Congress has fielded Kiran Walia from this constituency in the upcoming Assembly elections.
Shazia Ilmi, however, has clarified that she is not going to contest Assembly elections either from New Delhi or any other  constituency.

Voting for Delhi Assembly Elections 2015 would be held in a single phase on February 7 with the counting of votes scheduled for February 10.