Delhi will have country's first 'smart city'
New Delhi: Delhi will be developed into a "global city" and the country's first 'smart city' will be set up here to decongest the national capital and facilitate it with all modern amenities, Union Urban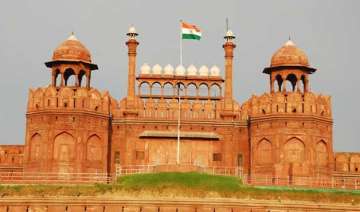 PTI
January 03, 2015 17:21 IST
New Delhi: Delhi will be developed into a "global city" and the country's first 'smart city' will be set up here to decongest the national capital and facilitate it with all modern amenities, Union Urban Development Minister M Venkaiah Naidu said here today.
"We want to make Delhi a truly global city, having all latest and modern amenities and facilities that any other global city like London or San Francisco has. We want to have world-class entertainment venues like Disneyland or Universal Studios here," Naidu said.
The Narendra Modi-led NDA government has planned to set up 100 'smart cities' and Naidu said that the first such city will come up in the national capital.
"Delhi is the heart of India and the first smart city would come up here. The city of Barcelona in Spain has also promised technological support to us in our effort in this direction," he said.
The Minister was speaking at a function organised by DDA at its headquarters here to officially kick-start the allotment process of its 'Housing Scheme 2014'.
Naidu handed over allotment letters to the first few successful applicants.