Dinesh Oraon set to be Jharkhand Speaker
Ranchi: BJP MLA Dinesh Oraon is set to be elected unopposed as Speaker of the fourth Jharkhand assembly.He is the only person to have filed his nomination papers in five sets proposed by both ruling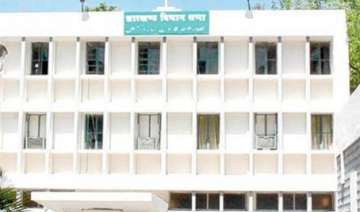 PTI
January 06, 2015 13:26 IST
Ranchi: BJP MLA Dinesh Oraon is set to be elected unopposed as Speaker of the fourth Jharkhand assembly.
He is the only person to have filed his nomination papers in five sets proposed by both ruling and main opposition parties, including JMM, assembly secretariat officials said.
The formal announcement of his unopposed election will be made tomorrow.
 
The time for filing nominations expired at 12 noon today.
Barring five the rest of the MLAs of the 81-member House took their oath today on the first day of the inaugural session of the fourth Jharkhand Assembly.
Protem Speaker Stephen Marandi conducted the House.