EC censures Kejriwal for communal riots remarks; issues fresh notice on bribe statement
New Delhi: Expressing "displeasure", the Election Commission today censured Aam Aadmi Party leader Arvind Kejriwal for his reported remarks that BJP was inciting communal riots in parts of Delhi.The poll watchdog also issued him a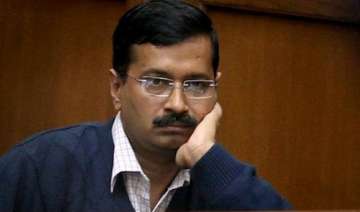 PTI
January 23, 2015 23:32 IST
New Delhi: Expressing "displeasure", the Election Commission today censured Aam Aadmi Party leader Arvind Kejriwal for his reported remarks that BJP was inciting communal riots in parts of Delhi.
The poll watchdog also issued him a fresh show cause notice for his repeated alleged statements that while people should accept bribe from BJP and Congress, they should vote for AAP.
He has been asked to respond to the notice by 11 am on January 27 "failing which the Election Commission of India shall take a decision without any further reference to you".  In its order on BJP's complaint that Kejriwal had alleged that "BJP has been responsible for inciting communal riots in various parts of Delhi in the recent past", the EC said it has carefully considered his reply sent today.  "... in the Commission's considered view, your...  statements have the effect of aggravating existing differences or creating mutual hatred or causing tension between different castes and communities, religious or linguistic, and vitiating the purity of election process and disturbing level playing field, and are thus violative of the provisions of Model Code of Conduct," the EC said.
The Commission conveys "its displeasure and censures you for the above violation of MCC and expects you to be more circumspect in your public utterances in future".  While issuing the order, EC pointed out that the former Delhi chief minister has "not denied the statements to the effect".