EC meet today; schedule for Delhi polls likely to be announced
New Delhi: The much awaited schedule for the Delhi Assembly polls is likely to be announced today when the Election Commission officials will meet at 11 am.Sources indicated that the single phase polling in Delhi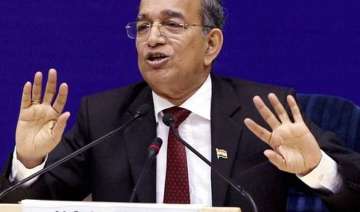 India TV News Desk
January 12, 2015 9:01 IST
New Delhi: The much awaited schedule for the Delhi Assembly polls is likely to be announced today when the Election Commission officials will meet at 11 am.
Sources indicated that the single phase polling in Delhi will be held during the second week of February. Results will be declared before President's rule expires on February 15.
Polls officials said that 'technically' the Election Commission has time till April to organise elections in the state, but the poll body is keen to wrap everything up before February 15.
This will also be the last election announced by Chief Election Commissioner VS Sampath before he retires on January 15.
Political parties in Delhi have already launched their campaigns for the assembly polls.
On Saturday, the Bharatiya Janata Party (BJP) kicked-off poll campaign with Prime Minister Narendra Modi's mega rally at historic Ramlila Maidan in Delhi.
President rule was imposed in Delhi in February last year after Aam Aadmi Party (AAP) Chief Arvind Kejriwal resigned from the post of Chief Minister. The polling, held on December 2013, witnessed a fractured mandate with BJP emerging as the single largest party with 31 seats in the 70-member House. The AAP managed to bag 28 seats while Congress was decimated to eight seats.