Delhi polls: Election Commission to monitor press conferences
New Delhi: The Election Commission has started monitoring even the press conferences of political parties in addition to the public meetings and rallies.Representatives of Election commission from poll panel will attend press conferences to check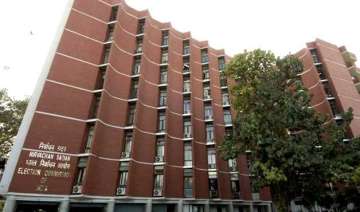 India TV News Desk
January 29, 2015 10:53 IST
New Delhi: The Election Commission has started monitoring even the press conferences of political parties in addition to the public meetings and rallies.
Representatives of Election commission from poll panel will attend press conferences to check what is spoken there and if anything may be violative of the Model Code of Conduct.
The move is aimed at keeping the poll watchdog abreast itself of the developments amid allegations and counter allegations being leveled by political parties.  EC is already monitoring political meetings, rallies and road shows.
Delhi's Chief Electoral Officer Chandra Bhushan Kumar said that the idea is that when someone complains, we also have evidence with us to verify the allegations. Delhi elections have seen trading of charges and counter charges among rival parties.
The monitoring of briefings by parties will help the EC in keeping a tab on claims and allegations levelled by them and take quick action if they are in violation of the code of conduct.
Maybe AAP leader Arvind Kejriwal's repeated remarks on bribing made Election Commission to take such stern step as it can would issues in future.
Delhi will have Assembly polls on February 7 and counting of votes will be done on February 10.