Delhi polls: Election officials gear up, panels formed for Assembly elections
New Delhi: With the declaration of the date for Assembly polls in Delhi, the Model Code of Conduct on Monday came into force even as election officials set up various committees to look into issues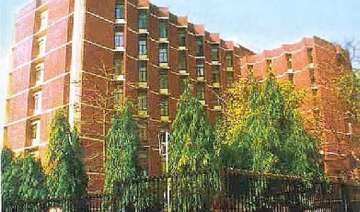 PTI
January 13, 2015 9:09 IST
New Delhi: With the declaration of the date for Assembly polls in Delhi, the Model Code of Conduct on Monday came into force even as election officials set up various committees to look into issues related to the upcoming exercise.
The polls, which is being touted as a direct contest between BJP and AAP, will be held on February 7. The counting of votes will take place on February 10.
The exercise to elect MLAs for 70 constituencies in Delhi will see voting being held at 11,763 polling booths across 2,527 locations in the city.
As per the electoral roll published till January 5, the total number of voters in the city is estimated to be at 1,30,85,251 of which 72,60,633 are men and 58,24,618 are women voters.
"We have formed different committees, including expenditure committee, at the district level to look into all matters related to elections. We will soon be imparting training to our staff in a phased-manner," said Delhi Chief Electoral Officer (CEO), Chandra Bhushan Kumar.
The notification for the polls will be issued by the Lt Governor on January 14 while the last date for filing nominations is January 21. While the date of scrutiny is January 22, candidates can withdraw from the electoral battle latest by January 24.
Kumar said that a large number of government employees will be engaged in the exercise this time and the total number of such officials on poll duty would be more than 17,000, higher than what it was in earlier elections.
He also said that the security personnel on poll duty would be provided with ballot papers so that they may cast their votes.
Meanwhile, Election Commission will convene meeting with political parties tomorrow to discuss issues related to the upcoming polls.
Talking about the preparation for the polls, Kumar further said, "We will also keep a close tab on posters and hoardings put up by political parties at various places and we will ask the government to remove those which are unauthorised."
The CEO has estimated that an expenditure of Rs 70 crore would be incurred on holding the February 7 elections.
"As of now, we have estimated a budget of Rs 70 crore, of which, the Centre will incur 50 per cent share," he said.