Farmers to seek representation as MPs, legislators from Modi
Nagpur: As BJP's prime ministerial candidate Narendra Modi prepares to launch his Maharashtra campaign from Wardha Thursday, farmers plan to submit a list of demands, including "guaranteed representation" for them in parliament and all state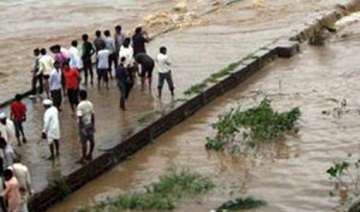 IANS
March 18, 2014 19:09 IST
Nagpur:
As BJP's prime ministerial candidate Narendra Modi prepares to launch his Maharashtra campaign from Wardha Thursday, farmers plan to submit a list of demands, including "guaranteed representation" for them in parliament and all state legislatures, an activist said here Tuesday.
"Vidarbha and rest of Maharashtra have been ravaged by heavy unseasonal rains and severe hail. But there is nobody to speak on behalf of the farmers.
We shall ask Modi to clear the NDA's policy on the same and give representation to the ordinary farmers who till the land," Vidarbha Jan Andolan Samiti president Kishore Tiwari told IANS.
The farm activists have requested Bharatiya Janata Party state unit chief Devendra Fadnavis and Shiv Sena president Uddhav Thackeray to arrange a meeting between farmers and Modi, whose state has also witnessed hundreds of farmland deaths in the past few years.
Tiwari said that in the past 60 years, the so-called farmers representatives in parliament and legislatures are "five star farmers" who have never seen a plough or driven a tractor in the open fields.