Gopalkrishna Gandhi Foresees Another Popular Stir Over Lokpal
Chennai, Dec 4 : As the government grapples with enactment of a strong Lokpal Bill, former West Bengal Governor Gopalkrishna Gandhi has expressed hope that a "highly respected and credible" anti-corruption watchdog will be created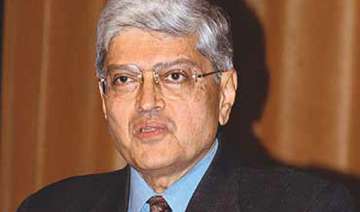 India TV News Desk
December 04, 2011 12:15 IST
Chennai, Dec 4 : As the government grapples with enactment of a strong Lokpal Bill, former West Bengal Governor Gopalkrishna Gandhi has expressed hope that a "highly respected and credible" anti-corruption watchdog will be created but not before another wave of 'popular' agitation.

"It is my hope that in the coming days and weeks, the nation will see a popular public agitation and popularly elected representatives coming together to create a highly respected and credible Lok Pal," he said delivering the third 'Rajendra Prasad Memorial Lecture' here at the Russian Centre last evening.

Recalling that the country's youth hearkened to Jayaprakash Narain in millions, he said "Today, the Anna Hazare movement has drawn them magnetically."
Hazare, who staged two rounds of agitation this year pressing for a strong Lokpal, has threatened to go on a fast from December 27 if the Bill is not passed in the ongoing winter session of Parliament.

Gandhi expressed hope that thorny issues like inclusion of the Prime Minister under Lokpal ambit would be sorted out with the spirit of 'mutual respect and trust'.
Voicing concern over the state of affairs in the country, the grandson of Mahatma Gandhi said the nation was facing multiple crises, the prime among them being 'crisis of visvasam (trust)'.