Govt surrendered before movie house owners: Shiv Sena
Mumbai: Shiv Sena, alliance partner of the BJP-led dispensation at Centre and Maharashtra, has disapproved of the 'climb down' by government on reserving prime time slots for screening of Marathi movies in multiplexes across the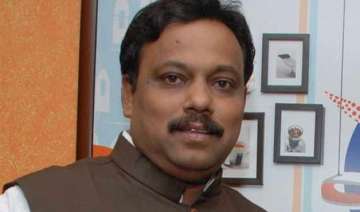 PTI
April 11, 2015 16:41 IST
Mumbai: Shiv Sena, alliance partner of the BJP-led dispensation at Centre and Maharashtra, has disapproved of the 'climb down' by government on reserving prime time slots for screening of Marathi movies in multiplexes across the state.
In an editorial in the party mouthpiece 'Saamana', the Sena today asked State Culture Minister Vinod Tawde to stick to his earlier announcement of screening Marathi movies in multiplexes between 6-9 PM.
The editorial, titled "Prime Time Bhikh Nahi (Prime Time is not alms), said "prime time is not alms but the right of Marathi cinema."
Shiv Sena said the government's latest move to allow multiplexes to screen Marathi movies during 12-9 PM has given rise to the impression that government has "surrendered" before the multiplex-owners.
It said despite Marathi films doing well on box office and showcasing "superior content", they are being shortchanged into giving "odd" time slots due to the racket of multiplex-owners and some unscrupulous producers.  It said Marathi cinema has reached Oscars and also has a huge audience.
Recalling Maharashtra's contribution to Indian cinema, it said "Marathi luminaries like V Shantaram and C Ramchandra (music director) have given their enormous contribution for Hindi cinema."
However, if Marathi films are not going to be screened in Maharashtra (in prime time), then government cannot afford to remain as a 'mute spectator'.
The larger question is who decided to tweak the prime time from 6-9 PM to 12-9 PM, the editorial said, adding the government should remain firm on its earlier directive on prime time slots and not dent the enthusiasm generated in Marathi film industry and audience.
A party with reputation of hardselling the Maratha cause, Shiv Sena workers had earlier this week held a protest demonstration before the residence of celebrated columnist and writer Shobha De for making adverse comments at the decision on Marathi films.