HC dismisses PIL on appointment of Leader of Oppn in Lok Sabha
New Delhi: There is no mandate under the Constitution or any law to appoint a Leader of Opposition (LoP) for the 16th Lok Sabha, the Delhi High Court has ruled.  Dismissing a PIL seeking a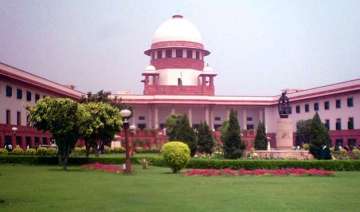 PTI
January 23, 2015 21:40 IST
New Delhi: There is no mandate under the Constitution or any law to appoint a Leader of Opposition (LoP) for the 16th Lok Sabha, the Delhi High Court has ruled.  Dismissing a PIL seeking a direction to the Lok Sabha Speaker to appoint the LoP, a bench of Chief Justice G Rohini and Justice Rajiv Sahai Endlaw said "merely because a petition is filed in public interest does not entitle the petitioner Imran Ali to, instead of discharging his onus, ask the court to conduct a roving and fishing enquiry, particularly in the present facts".
Observing that the petitioner's counsel has been "unable to satisfy us that there exists any mandate under Constitution or under any law for appointment of a LoP", the court said since the reason for the necessity of LoP's appointment has also not been substantiated, "we are not inclined to entertain this petition."
The bench, however, clarified that the petition was being dismissed as Ali was "unable to make out a case".  "...since the petition was filed in public interest, we clarify that dismissal of this petition would not constitute a precedent in an appropriate and properly framed and argued matter, even if claiming the same reliefs," it said.
The order came on the public interest litigation (PIL) filed by an advocate, seeking direction to the Ministry of Law and Justice to follow "mandate of law" by recognising LoP in the 16th Lok Sabha.
Ali, had also sought quashing of the statement of the first Speaker of the Lok Sabha, who had ruled that a party needed 10 per cent member strength to be the main opposition party.