I-Day speech: RTI Act brings irregularities, graft to light, says PM
New Delhi: The Right to Information (RTI) Act frequently brings irregularities and corruption to light and "opens the door" for improvements, Prime Minister Manmohan Singh said Thursday."Through the RTI Act, the common man now gets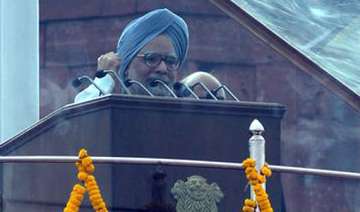 IANS
August 15, 2013 9:14 IST
New Delhi
: The Right to Information (RTI) Act frequently brings irregularities and corruption to light and "opens the door" for improvements, Prime Minister Manmohan Singh said Thursday.
"Through the RTI Act, the common man now gets more information than ever before about the work of the government," Manmohan Singh said in his Independence Day speech.
"This legislation is being used on a large scale at all levels. The act frequently brings to light irregularities and corruption and opens the door for improvements. I am sure that the RTI will lead to further improvements in the way the government functions," he added.