Interesting facts about AAP chief Arvind Kejriwal
New Delhi: The crusader for a corruption-free India, Arvind Kejriwal became an advocate for clean India ever since his entry as a mainstream politician. An Indian Revenue Service officer by profession Kejriwal played an instrumental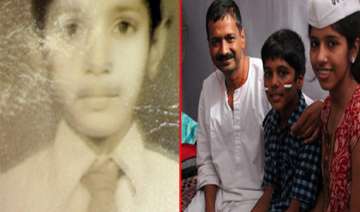 India TV News Desk
December 28, 2013 7:43 IST
New Delhi
: The crusader for a corruption-free India, Arvind Kejriwal became an advocate for clean India ever since his entry as a mainstream politician.
An Indian Revenue Service officer by profession Kejriwal played an instrumental role in drafting of the Janlokpal Bill and putting the RTI into practice at the grass root level.
He launched his own political party named Aam Admi Party and openly challenged the ruling state government of Delhi over matters of development in the state.  
Let's have a look at some interesting facts relating to the life and journey of Aam Admi Party chief, Arvind Kejriwal: