JD(U) blames both India and Pakistan for Lakhvi's release
Mumbai: Janata Dal (United) general secretary KC Tyagi today said that both, India and Pakistan, were responsible for the unfortunate release of the alleged Mumbai attack mastermind Zaki-ur Rehman Lakhvi.He said, "This is very sad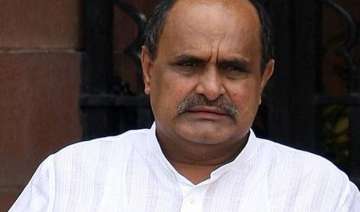 India TV News Desk
April 11, 2015 12:07 IST
Mumbai: Janata Dal (United) general secretary KC Tyagi today said that both, India and Pakistan, were responsible for the unfortunate release of the alleged Mumbai attack mastermind Zaki-ur Rehman Lakhvi.
He said, "This is very sad news. Both India and Pakistan are responsible for Lakhvi's release. The Indian government should have put pressure."
"The Pakistan government cannot run away from its mindset and responsibilities," the Rajya Sabha MP added.
On Friday, the Pakistan Ministry of Foreign Affairs (MoFA) held India responsible for the unwanted delay in the prosecution of Lakhvi. It blamed that New Delhi's failure to extend cooperation to Islamabad had complicated the case and weakened the prosecution.
Foreign Office Spokesperson Tasnim Aslam said: "As I had mentioned earlier also, inordinate delay in extending cooperation by India complicated the case and weakened the prosecution. We respect the judicial process and are confident that it would serve the interest of justice."
On Thursday, the Lahore High Court has ordered release of Lakhvi based on the lack of reliable information.
On Friday, Indian High Commissioner TCA Raghavan  met Pakistan's Foreign Secretary Aizaz Ahmad Chaudhary in Islamabad and had registered Indian government's objection to Lahore HC's decision to release the alleged culprit.