Kashmiris meet Akhilesh
Lucknow: Ahead of a visit to the Taj, a group from Jammu and Kashmir, including children, met Uttar Pradesh Chief Minister Akhilesh Yadav here Thursday, an official said.The delegation is on a 10-day trip to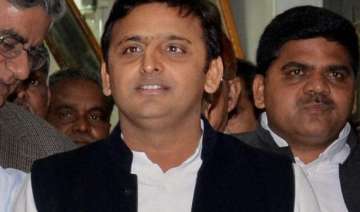 IANS
August 16, 2013 6:46 IST
Lucknow
: Ahead of a visit to the Taj, a group from Jammu and Kashmir, including children, met Uttar Pradesh Chief Minister Akhilesh Yadav here Thursday, an official said.
The delegation is on a 10-day trip to the state as part of the army's programme to take people from the Kashmir valley to other states for interaction with people.
Jamurid Hussain, head of the team from Poonch, congratulated Yadav for the welfare schemes being run for the poor in the state, the official said.
Captain Sajan Subramanyam, accompanying the Kashmiri team, said the delegation's next destination was Agra.