LS polls 2014: Akhilesh govt to spend 20 pc of all welfare funds on minorities
Lucknow: Akhilesh Yadav led SP govt in UP has decided to spend 20 percent of all welfare funds on religious minorities.  The decision was taken by UP government on Tuesday. The move assumes significance as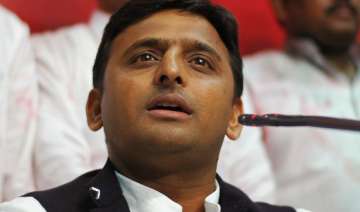 India TV News Desk
August 21, 2013 13:26 IST
Lucknow:
Akhilesh Yadav led SP govt in UP has decided to spend 20 percent of all welfare funds on religious minorities.  The decision was taken by UP government on Tuesday.
The move assumes significance as the SP govt is trying its best to position itself as the biggest sympathizer of minorities especially Muslims in the run up to the upcoming Lok Sabha elections in 2014. 
Although the govt said that the decision will help all the minorities and that it's in the line with Sachar Committee recommendations, the political observers are of the opinion that political message is very clear and it's aimed at securing the major chunk of Muslim votes in upcoming general elections. 
The government said that minority communities will receive 20% funds earmarked for 85 welfare schemes that are being implemented by 30 departments of the state government.