Mamta Banerjee joins Twitter on new year eve
West Bengal Chief Minister and Trinamool Congress leader Mamata Banerjee is the latest politician to join the micro-blogging site Twitter. She joined the site today with  handle @MamataOfficial. Her handle has earned more than 3000 followers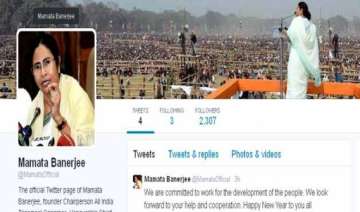 India TV News Desk
January 01, 2015 18:39 IST
West Bengal Chief Minister and Trinamool Congress leader Mamata Banerjee is the latest politician to join the micro-blogging site Twitter. She joined the site today with  handle @MamataOfficial.

 Her handle has earned more than 3000 followers within 5 hours of her joining in.Her first tweet has also garnered more than 92 retweets and 89 favorites till now.
In her introductory tweet, she wrote "A new year. A new beginning for me on Twitter"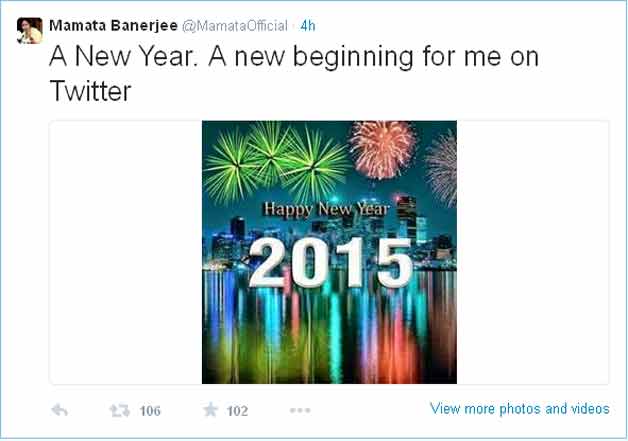 Although Social media is not entirely new to her as she already has a strong presence on facebook with 997821 likes.

Her Facebook post today read as, "Today is the Foundation Day of All India Trinamool Congress. We are 16+ now.
My heartiest greetings and best wishes to Maa, Maati, Manush and all the well-wishers for their blessings, support and encouragement.  
We are committed to work for development of the people. We look forward to your help and co-operation. Happy New Year to all."