Man Commits suicide by hanging himself from a tree at AAP rally
New Delhi: A farmer today  committed suicide by hanging himself from a tree at 'kisan rally' organised by Aam Aadmi Party (AAP) to oppose the Central government's Land Acquisition Bill.As soon as AAP volunteers noticed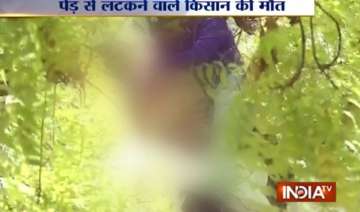 India TV News Desk
April 22, 2015 18:08 IST
New Delhi: A farmer today  committed suicide by hanging himself from a tree at 'kisan rally' organised by Aam Aadmi Party (AAP) to oppose the Central government's Land Acquisition Bill.
As soon as AAP volunteers noticed the man, they climbed the tree and brought him down. The man was immediately rushed to a nearest hospital where he was declared brought dead.
He has been identified as Gajendra. A suicide note was also seized from his possession in which he stated that damage of crops forced him to take this extreme step.
Here goes the text of his suicide note:
"dosto main kisan ka beta hun. mujhe mere pitaji ne ghar se nikal diya kyunki meri fasal barbaad ho gayi. mere 3 bacche hai. main rajasthan ke dausa zile ke gaon nangaljhalawar se hun. mujhe ghar jane ka upay bataye. naam- gajendra."
The man ends his suicide note with 'Jai Jawan, Jai Kisan, Jai Rajasthan'.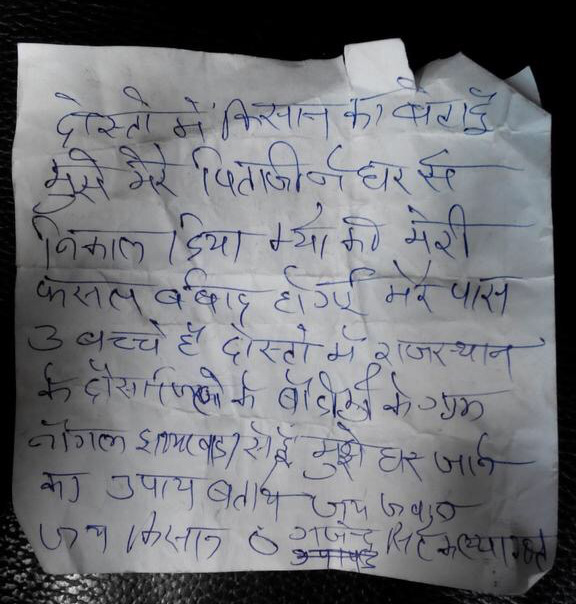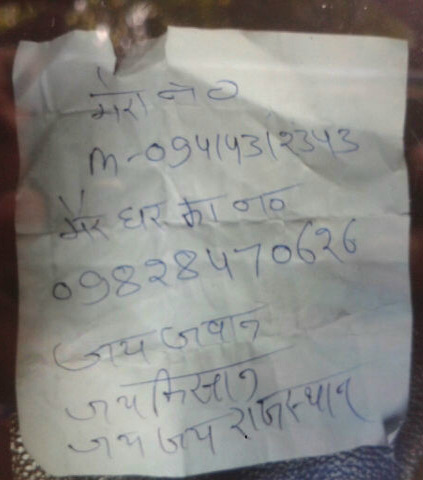 The AAP today organised a massive demonstration at Jantar Mantar against NDA government's land bill.
Addressing the rally, Delhi Chief Minister Arvind Kejriwal accused Prime Minister Narendra Modi's government of trying to snatch land from farmers to hand it over to the "super rich".
Kejriwal also said that his party would organise farmers all over the country on the issue.
Modi had betrayed the trust of the farmers after taking their vote and forming a government, Kejriwal told the protesters.
When the farming community voted for Modi in the Lok Sabha election, they were confident that he would be able to end suicides by farmers.
Read Also: Last message of the farmer who committed suicide at AAP rally
"But today farmers have realized that this is not a government of farmers, it is a government of anti-farmers," he said to loud cheers.
"This is 'super amiron ki sarkar (a government of the super rich)."
Kejriwal questioned the need to enact an ordinance to make land takeover easy.
"What is the urgency? Is there a big emergency? What is the compulsion? Our farmers want to know."
The chief minister said farmers all over the country were protesting against the land bill.
He declared that he would not allow land to be taken away from farmers in Delhi without their consent.
Farmers would stop killing themselves in the country only when farming was made profitable, the chief minister said.
He also said he would write to all the chief ministers on the issue.