Modi govt has brought down corruption: Congress leader Beni
Barabanki (UP): Appreciating Prime Minister Narendra Modi, former Union Minister and Congress leader Beni Prasad has said that 'there is no intolerance in the country and corruption has come down ever since Modi government came to power'.Interacting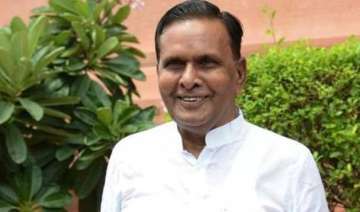 India TV News Desk
February 02, 2016 22:38 IST
Barabanki (UP): Appreciating Prime Minister Narendra Modi, former Union Minister and Congress leader Beni Prasad has said that 'there is no intolerance in the country and corruption has come down ever since Modi government came to power'.
Interacting with a group of reporters, Verma said, "Ever since Narendra Modi led government came to power corruption has come down in the country although it has gone up in some states like Uttar Pradesh."
Answering a question, Beni said "There is no intolerance in the country, there was much more intolerance in the country earlier. There is, however, dearth of social justice."
"There has always been religious intolerance, it was much more earlier when it was difficult for people to move about," he said.
Terming Modi's unscheduled visit to Pakistan as a positive step in the direction of improving ties, Verma also praised the prime minister's Startup project as well as his foreign visits saying that it will give impetus to industry and reduce unemployment.
On the coming assembly polls in Assam and West Bengal, he said BJP is likely to improve its tally while in Punjab there might be a change of guard.
To a question, Verma praised the working of Akhilesh Yadav government but expressed concern over rise in corruption.
To speculations of his switching parties, Verma said that he was neither joining any other party nor been in touch with anyone.
"I am not going to any other party as of now nor have been in touch with anyone. This is not the time to praise any party, these things happen when the elections are some six months away," he said, adding that after quitting the Samajwadi Party in 2007, he has been in the Congress and does not favor switching parties every now and then.
Verma was reacting to news of his quitting Congress in a portal.

(With IANS inputs)