MP CM discuss rationalisation of centrally sponsored schemes
New Delhi: Madhya Pradesh Chief Minister Shivraj Singh Chouhan, who is heading a sub-group of CMs in NITI Aayog, today discussed the funding pattern for the centrally sponsored schemes."We discussed the funding pattern for centrally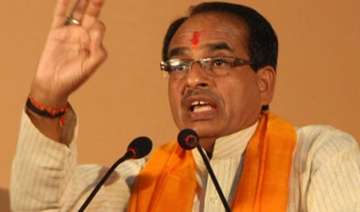 PTI
April 16, 2015 20:03 IST
New Delhi: Madhya Pradesh Chief Minister Shivraj Singh Chouhan, who is heading a sub-group of CMs in NITI Aayog, today discussed the funding pattern for the centrally sponsored schemes.
"We discussed the funding pattern for centrally sponsored schemes. There are various schemes run by different departments. We discussed their utility and purposes," Chouhan told reporters after the meeting at NITI Aayog here.  He said there are various schemes with different aims, run by central government departments.
"These need to be analysed.  Whether they are meeting their target or aims for which they were started? What are the problems in their implementations?  Should they run for whole of country or for some states?  Should there be increase in funds or states should have some flexibility? (whether or not to use fund in that)," he said.  
The meeting was attended by representatives of various ministries including rural, health, education, and women and child development.
"We have called another meeting on May 27 in which other chief minister will also be there. Officers from NITI Aayog will also go to other states and discuss the utility of centre sponsored schemes. After that, we will call a meeting and a final report will be presented to Prime Minister Narendra Modi," the Chief Minister of BJP-ruled state said.  
The first meeting of sub group on rationalisation of centrally-sponsored schemes was held on March 27 in the NITI Aayog.
This sub group has been constituted as per decision taken in the first meeting of the NITI Aayog governing council chaired by the Prime Minister on February 8.  
The sub group consists of chief ministers of Arunachal Pradesh, Jammu & Kashmir, Jharkhand, Kerala, Madhya Pradesh, Manipur, Nagaland, Rajasthan, Telangana, Uttar Pradesh and Lt Governor of Andaman & Nicobar Islands.