Need impartial probe into farmer's suicide: BJP MP
New Delhi: BJP MP Bhupendra Yadav said on Friday an "impartial probe" is needed into the suicide of farmer Gajendra Singh, who hanged himself from a tree during a rally of the Aam Aadmi Party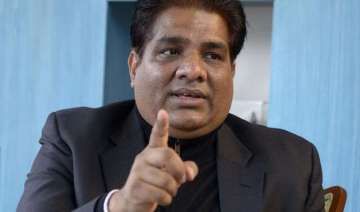 IANS
April 24, 2015 12:30 IST
New Delhi: BJP MP Bhupendra Yadav said on Friday an "impartial probe" is needed into the suicide of farmer Gajendra Singh, who hanged himself from a tree during a rally of the Aam Aadmi Party (AAP).
"A farmer committed suicide and the rally kept going on," Yadav said participating in a debate on the issue on Friday in the Rajya Sabha.
"The family said he was not in a mental condition to commit suicide, they also said the handwriting on the suicide note was not his.
"There should be an impartial probe so that people get to know who is responsible for the farmer's death," he said.
Gajendra Singh had committed suicide on Wednesday by hanging himself from a tree during an AAP rally against the land ordinance in the national capital.
Both houses of parliament also witnessed a massive uproar over the issue and the Rajya Sabha took up a discussion on the issue suspending all business in the house.