Notification for first phase of polls issued in Assam, Tripura
Agartala/Guwahati: The notification for the first of the nine-phased Lok Sabha polls was issued Friday with this the process to constitute the 16th lower house of parliament beginning in Assam and Tripura, an official said.During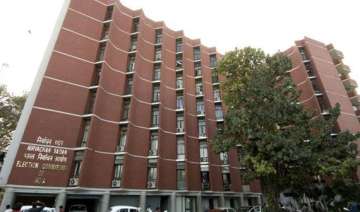 IANS
March 14, 2014 16:05 IST
Agartala/Guwahati:
The notification for the first of the nine-phased Lok Sabha polls was issued Friday with this the process to constitute the 16th lower house of parliament beginning in Assam and Tripura, an official said.
During the first phase of Lok Sabha elections April 7, polls will be held in one of the two parliamentary constituencies in Tripura and five of the 14 in Assam.
"The president and the Election Commission of India (ECI) separately issued the formal notification Friday," Tripura Chief Electoral Officer Ashutosh Jindal told IANS.
"The president issued the notification calling upon the people to elect their representative in the Lok Sabha and the ECI issued the notification informing the people about the schedule for the elections," he added.