PM Modi pays tribute to Lala Lajpat Rai
New Delhi: Prime Minister Narendra Modi on Wednesday paid tribute to freedom fighter Lala Lajpat Rai on his 149th birth anniversary.The Prime Minster also called him a 'proud son of India'."Punjab Kesari Lala Lajpat Rai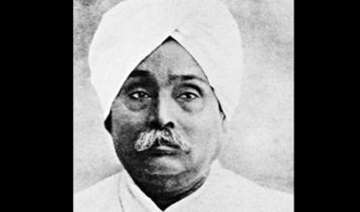 IANS
January 28, 2015 10:31 IST
New Delhi: Prime Minister Narendra Modi on Wednesday paid tribute to freedom fighter Lala Lajpat Rai on his 149th birth anniversary.
The Prime Minster also called him a 'proud son of India'.
"Punjab Kesari Lala Lajpat Rai was a unique personality who was ahead of his time. I salute this proud son of India on his birth anniversary," Modi tweeted.
Born in 1865, Lala Lajpat Rai played a pivotal role in India's fight for independence and was popularly known as 'Punjab Kesari' (Lion of Punjab).
Rai has been described as 'a pillar of extremist nationalism in India'.
His death anniversary is one of several days celebrated as Martyrs' Day in India.