Pranab approves Telangana Bill, Andhra under President's rule
New Delhi: The Bill to carve out Telangana today received the assent of President Pranab Mukherjee who also signed the proclamation to impose central rule in Andhra Pradesh.The Andhra Pradesh Reorganisation Bill 2014, which got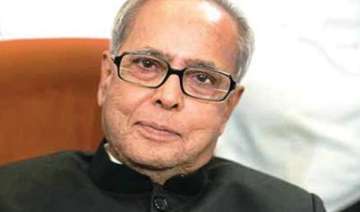 India TV News Desk
March 01, 2014 16:57 IST
New Delhi:
The Bill to carve out Telangana today received the assent of President Pranab Mukherjee who also signed the proclamation to impose central rule in Andhra Pradesh.
The Andhra Pradesh Reorganisation Bill 2014, which got Parliament's approval on February 20 despite strong opposition from Seemandhra leaders, got the Presidential assent, paving the way for creation of the country's 29th state by splitting Andhra Pradesh.
There will be 13 districts in residuary Andhra Pradesh while Telangana will have 10 districts, including the Hyderabad city.
In a bid to address concerns of the Seemandhra region, government had already announced grant of Special Category Status including tax incentives to the residuary state as part of a six-point development package for AP's two successor states.
The President also signed the proclamation to impose President's rule in Andhra Pradesh following the Union Cabinet's recommendation yesterday.