Read 10th list of 22 AAP candidates, Palkiwala to take on Priya Dutt
New Delhi: The Aam Aadmi Party today released its tenth list of 22 candidates for the Lok Sabha elections. Phiroze Palkiwala has been pitted from Mumbai North Central against Congress MP Priya Dutt. With today's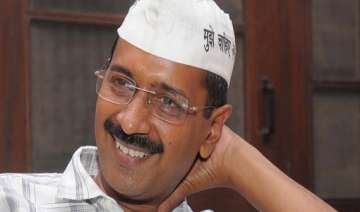 India TV News Desk
March 22, 2014 23:08 IST
New Delhi:
The Aam Aadmi Party today released its tenth list of 22 candidates for the Lok Sabha elections.
Phiroze Palkiwala has been pitted from Mumbai North Central against Congress MP Priya Dutt.
With today's list, the total number of AAP candidates declared so far has gone up to 339.
Here is the full list:
Bihar
Maharajganj : Reena Rani
Jahanabad : Dr Chandra Bhushan Sharma
Paschim Champaran : Anand Kaushal
Pataliputra : Kundan Singh
Purvi Champaran : Amit Kumar Choubey
Purnia : Dr Mukesh Kumar
Samastipur : Ganesh Kumar Paswan
Sheohar : Shastrughan Sahu
Gujarat
Navsari : Mehoolkumar Thakorbhai Patel
Valsad: Govindbhai Ranchhodbhai Patel
Jharkhand : Jamshedpur : Kumar Chandra Mardi
Kerala
Kannur : Sashidharan K V
Wayanad : Abdulsageer