Satyapal Singh to fight polls on development agenda
New Delhi: Aspiring to contest Lok Sabha polls from Baghpat in UP, former Mumbai Police Commissioner Satyapal Singh today said riot taint on some BJP MLAs will not affect his chances and he will fight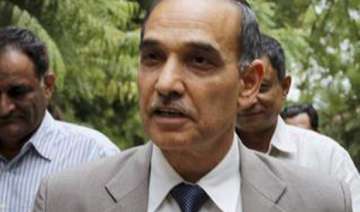 India TV News Desk
March 11, 2014 13:25 IST
New Delhi:
Aspiring to contest Lok Sabha polls from Baghpat in UP, former Mumbai Police Commissioner Satyapal Singh today said riot taint on some BJP MLAs will not affect his chances and he will fight polls on the development agenda in RLD leader Ajit Singh's stronghold.  
Singh, who resigned from his post in February and joined the BJP, however, acknowledged that people in the constituency, especially Muslims and Jats, have "very very bitter" feelings following Muzaffarnagar riots.  
The former Mumbai Police Commissioner stressed that he would focus on the issue of development.  
"I am getting response from them (Muslims). Everybody wants development.
I don't know what is inside somebody's mind. If there is power, roads and industry, it will benefit all," he said, adding several teachers from AMU have joined his campaign.