BJP leaders are 'fake' devotees of Lord Rama, says Sena's hoardings
Kanpur: After Shiv Sena dubbed its ally BJP a party of "fake" followers of Lord Rama, hoardings were put up today in various areas of the city saying "Beware of fake devotees of Lord Rama".When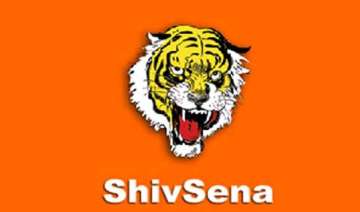 PTI
April 14, 2015 10:21 IST
Kanpur: After Shiv Sena dubbed its ally BJP a party of "fake" followers of Lord Rama, hoardings were put up today in various areas of the city saying "Beware of fake devotees of Lord Rama".
When Shiv Sena UP Secretary General Manoj Tiwari was today asked who these fake devotees of Lord Rama were, he said "they are the leaders of BJP. They shout the name of Lord Rama till they are not in power, but the moment they sit in power, they forget about Lord Rama and Ram Temple."
"When they are asked about the temple, they talk about development and people's issues. Now we are trying to make people aware through these hoardings that they must be aware of the BJP who are fake devotees of Lord Rama.
"People in Uttar Pradesh must give a chance to Shiv Sena this time and we will construct the Ram Temple," he said.
"Ham jo kehte hain, wahi karte hain, nakli Ram bhakton se savdhan (We do what we promise. Beware of fake disciples of Lord Ram)," Shiva Sena's UP state unit chief Anil Singh said during a public meeting in Kidwai Nagar here yesterday.