Shiv Sena demands a Google doodle for Bal Thackeray
Mumbai: The Shiv Sena took US-based search engine giant Google by surprise as it demanded a doodle for its late founder, Bal Thackeray, for his 89th birth anniversary on January 23.Rahul Shewale, Sena MP from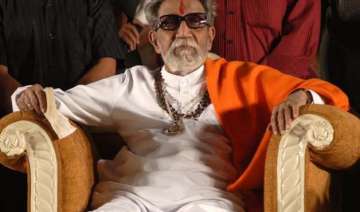 India TV News Desk
January 19, 2015 11:33 IST
Mumbai: The Shiv Sena took US-based search engine giant Google by surprise as it demanded a doodle for its late founder, Bal Thackeray, for his 89th birth anniversary on January 23.
Rahul Shewale, Sena MP from Mumbai South Central, said he has written to Google and to senior BJP leaders, including finance and I&B minister Arun Jaitley and IT minister Ravi Shankar Prasad, seeking their help in getting the doodle.
Bal Thackeray was the founder of the Shiv Sena, a right-wing Marathi ethnocentric party. His followers called him the Hindu Hriday Samraat ("Emperor of Hindu Hearts").
Thackeray began his professional career as a cartoonist with the English language daily The Free Press Journal in Mumbai and then switched to politics.