Shiv Sena demands action against Ishrat Jahan's supporters
Mumbai: Seizing on Pakistani-American terrorist David Coleman Headley's claim that Ishrat Jahan was a "LeT operative", Shiv Sena today said all those who had supported her should now be booked and action taken against them."Headley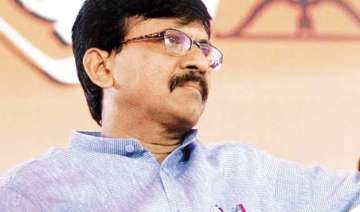 PTI
February 11, 2016 21:47 IST
Mumbai: Seizing on Pakistani-American terrorist David Coleman Headley's claim that Ishrat Jahan was a "LeT operative", Shiv Sena today said all those who had supported her should now be booked and action taken against them.
"Headley has only repeated what he had first said in Chicago. At that time, some people made her (Ishrat) a 'Jhansi ki rani' and considered her a martyr. At that time we had said that these people will fall flat on their faces and the same thing has happened," Sena MP Sanjay Raut said.
"People who had supported her then should now be booked and action should be taken against them. Even the LeT has said that she was one of their operatives. A terrorist is a terrorist. There is nothing like a fake encounter with regards to a terrorist. What the Gujarat government and police did was right," Raut said.
Meanwhile, Congress spokesperson in Maharashtra Al-Nasser Zakaria said till now nothing concrete has been found against Ishrat Jahan.
"Nothing concrete has been found against Ishrat Jahan till now. Government agencies should not blindly believe Headley, who is a terrorist himself. Let the Courts decide what her background was. But, nobody should be targeted on the basis of their religion," he said.