SP declares candidates for 2 LS seats
Lucknow, July 9: Samajwadi Party today declared candidates for two seats for the 2014 Lok Sabha polls.Gorakhprasad Paswan has been given ticket from Basgaon seat, while Harivansh Sahay Khushwaha will contest the polls from Salempur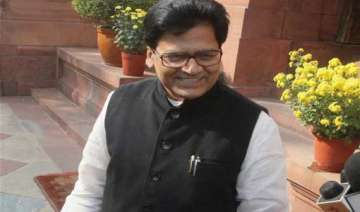 PTI
July 09, 2013 14:02 IST
Lucknow, July 9
: Samajwadi Party today declared candidates for two seats for the 2014 Lok Sabha polls.
Gorakhprasad Paswan has been given ticket from Basgaon seat, while Harivansh Sahay Khushwaha will contest the polls from Salempur seat, a release issued by party national general secretary Ram Gopal Yadav said.
Out of 80, SP has so far declared candidates for over 75 seats.