Trinamool To Contest More Than 100 Seats In UP
Kolkata, Jan 15: In a bid to establish its presence at the national level, the Trinamool Congress today said it will contest on its own over 100 seats in Uttar Pradesh, apart from fighting assembly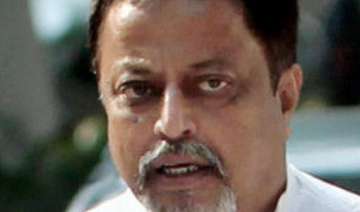 PTI
January 15, 2012 22:52 IST
Kolkata, Jan 15: In a bid to establish its presence at the national level, the Trinamool Congress today said it will contest on its own over 100 seats in Uttar Pradesh, apart from fighting assembly elections in Manipur, Goa and Uttarakhand.

All India Triamool Congress general secretary Mukul Roy told PTI that his party would contest on its own in 45 out of 60 seats in Manipur, all 40 seats in Goa in alliance with regional parties and in some constituencies in the 70-member Uttarakhand Assembly.

"We will contest more than 100 seats in Uttar Pradesh alone. Our objective is to establish our party's presence at the national level, particularly the Hindi heartland projecting our leader Mamata Banerjee's image of integrity and honesty," he said in an interview.

He dispelled suggestions that the Trinamool Congress was going to test political waters in Uttar Pradesh to cut into votes of the Congress with which the party's relation had soured recently over FDI in retail and Lokayukta provision of the Lokpal and on other counts.

"It is not correct to say so. There is no such thinking in our party while deciding to contest in the forthcoming UP Assembly polls in so many seats," he said in response to a question.

Roy said that the Trinamool Congress would contest 11 seats out of 55 seats in the first of the seven-phase phase polls in Uttar Pradesh on February 8. 

"The Trinamool Congress will go it alone and will not enter into a poll tie-up with any party in Uttar Pradesh, Manipur and Uttarakhand," the Union minister of state for shipping said.