TRS set for massive win in Greater Hyderabad municipal polls
Hyderabad: The ruling Telangana Rashtra Samithi (TRS) is heading for a landslide win in the Greater Hyderabad Municipal Corporation (GHMC) elections, early results and trends so far indicate.The party had either won or was leading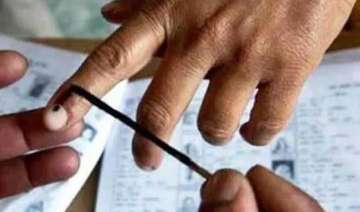 India TV News Desk
February 05, 2016 19:04 IST
Hyderabad: The ruling Telangana Rashtra Samithi (TRS) is heading for a landslide win in the Greater Hyderabad Municipal Corporation (GHMC) elections, early results and trends so far indicate.
The party had either won or was leading in at least 100 divisions in 150-member municipal body, virtually wiping out main opposition Congress and the Telugu Desam Party-Bharatiya Janata Party (BJP-TDP) alliance.
Out of the results declared till 6 p.m., TRS bagged 50 seats and was leading in another 50 divisions. This means the TRS, which had not contested the GHMC elections in 2009, will have its own corporator as mayor.
The Majlis-e-Ittehadul Muslimeen (MIM) maintained its stranglehold in the old city of Hyderabad. It won 23 seats and was leading in another division.
The BJP and its alliance partner TDP won a seat each.
The Congress, which is the main opposition party in Telangana, also won a single seat.
The counting of votes polled in Tuesday's elections began at 3 p.m. but the results and trends were announced after 5 p.m. when re-polling in one division concluded.
Counting of votes polled in 149 divisions began at 24 places in twin cities of Hyderabad and Secunderabad.
Elections held in all 150 divisions on Tuesday had recorded 45.27 percent turnout. According to GHMC, 33,60,543 voters out of the total electorate of 74,23,980 cast their votes.
A re-poll in Puranapull division in the old city was ordered following complaints of rigging and incidents of violence.
This was the first GHMC election after the formation of separate Telangana state.
The TRS had no representation in the previous body, where the Congress shared power with MIM after their victory in 2009 elections.
In the first GHMC, Congress had 52 seats and MIM 43. TDP had bagged 45 seats while BJP had five corporators.
(With PTI inputs)