UP Govt doing politics over farmers' relief: BJP
New Delhi: BJP today accused the Akhilesh Yadav government in Uttar Pradesh of doing politics on the issue of relief to farmers affected by unseasonal rains and asked it to carry out early assessment of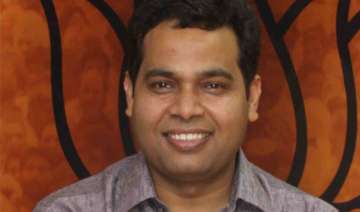 PTI
07 Apr 2015, 21:39:41 PM IST
New Delhi: BJP today accused the Akhilesh Yadav government in Uttar Pradesh of doing politics on the issue of relief to farmers affected by unseasonal rains and asked it to carry out early assessment of losses and release funds immediately.
"The Samajwadi Party government in Uttar Pradesh led by Akhilesh Yadav is doing politics instead of providing relief to farmers whose crops have been damaged due to the unseasonal rains," BJP national secretary Shrikant Sharma said, adding that there is no shortage of funds.
He said his party is with the farmers, but the need of the hour is to provide them immediate succour through grant of relief, which the state is not doing despite having central funds with it.
He lamented that state officials have not even visited the farmers in the rain-hit areas, including most affected Agra and Mathura, due to which they are in distress and are being led to committing suicides.
Sharma said since the state government is yet to submit its assessment report on the losses suffered by farmers, the central government has sent its own team led by Union Minister Nitin Gadkari to visit farmers in the state who have suffered huge losses due to the unprecedented rains.  
"The state government should utilise the funds given to it by the Centre in granting relief to affected farmers and send its assessment report of the losses soon," he said.  
The BJP leader said the plight of small and marginal farmers is worse in the state as they have not been getting any power or water for irrigation and after they worked hard to reap a good crop the unseasonal rains have shattered them.  
He said this, coupled with no financial support in their hour of need, has resulted in them being led towards suicides.  The Narendra Modi government, Sharma said, has already provided more funds to the states after implementing the 14th Finance Commission report, raising their funds from 32 per cent to 42 per cent.
"States have been provided with more funds unlike the previous Congress government which never bothered about states," he said.
Union Minister Nitin Gadkari visited many areas of Uttar Pradesh today where farmers have suffered massive crop loss due to untimely rain and hailstorm. The team, whose other members included Union Minister of State Ram Kripal Yadav, visited Agra, Aligarh and Meerut and met farmers.