VVIPs? What VVIPs, Allahabad high court asks UP govt on power supply
Agra, July 11:  Power should be supplied to all consumers in Uttar Pradesh without discrimination irrespective of the place of residence, the Allahabad High Court ordered on Wednesday.The court gave the ruling after asking the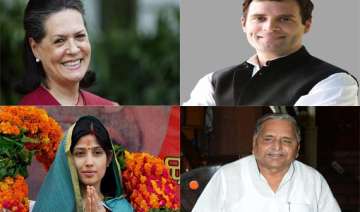 IANS
July 11, 2013 10:30 IST
Agra, July 11:
  Power should be supplied to all consumers in Uttar Pradesh without discrimination irrespective of the place of residence, the Allahabad High Court ordered on Wednesday.
The court gave the ruling after asking the government to explain what was meant by 'VVIP' and the rationale behind supplying uninterrupted power to chosen districts in the state.
The division bench said that except in the case of the Taj Mahal city of Agra and the eco-sensitive Taj Trapezium Zone, power should be supplied to all consumers without discrimination.
The court held recently that 24-hour electricity supply to places like Etawah, Mainpuri, Kannauj, Rampur, Sambhal, Rae Bareli and Amethi was "arbitrary, illegal and illogical".
All these areas are represented in parliament and the Uttar Pradesh assembly by leaders of the Congress and Samajwadi Party including Sonia Gandhi, Rahul Gandhi, Mualayam Singh Yadav and Akhilesh Yadav.
A copy of the judgment was received here on Wednesday.