Know the times when Arvind Kejriwal got angry with media (Watch videos)
New Delhi: Former Delhi Chief Minister and AAP supremo Arvind Kejriwal has got this love and hate relationship going on with media for quite some time now.Accusing media of indulging in "paid" publicity in favour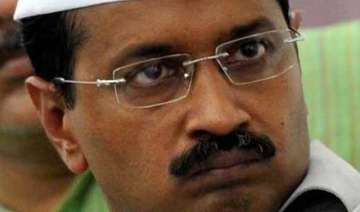 India TV News Desk
April 17, 2014 7:03 IST
New Delhi:
Former Delhi Chief Minister and AAP supremo Arvind Kejriwal has got this love and hate relationship going on with media for quite some time now.
Accusing media of indulging in "paid" publicity in favour of BJP prime ministerial candidate Narendra Modi, Kejriwal has  threatened to jail media persons, if the AAP came to power.
But Kejriwal has forgotten the fact that it was media that made him popular overnight across the country and provided him with a platform to communicate effectively with masses.
Let's have a look at  when and why Arvind Kejriwal lashed out at media for different reasons: