Wouldn't want to disrupt monsoon session: BJP
New Delhi, Aug 1: The Bharatiya Janata Party (BJP) said Thursday it wanted the monsoon session of parliament to function smoothly provided the government has a constructive attitude towards the issues raised by the opposition."We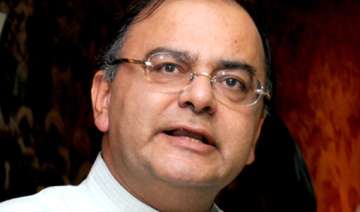 IANS
August 01, 2013 12:52 IST
New Delhi, Aug 1:
The Bharatiya Janata Party (BJP) said Thursday it wanted the monsoon session of parliament to function smoothly provided the government has a constructive attitude towards the issues raised by the opposition.
"We would like the discussion to go on provided the government also has constructive attitude to the issues opposition raises," BJP leader Arun Jaitley told reporters after attending an all-party meet ahead of the monsoon session Aug 5-30.
Explaining the issues raised by BJP, Jaitley said: "The government has called a short session of 16 working days. There will be only 12 effective days for legislative business as four Fridays are for private members' bills."
"In 12 days, government wants 64 legislations to be passed and this seems impossible in view of the time constraint. We have asked the government to first introduce the bills that have all-party consensus," he said.
"We want the government to bring the bill on Telangana in this session as the demand was long pending. We will support it," he said.
Leader of Opposition in the Lok Sabha Sushma Swaraj said BJP wants government to consider party's concerns on land and food security bills.
"We have also asked for review of court's decision barring members of parliament and state legislators in jail and police custody from contesting elections," said Swaraj.
BJP has also demanded discussions on Uttarakhand tragedy, confrontation between CBI (Central Bureau of Investigation) and IB (Intelligence Bureau) on Ishrat Jahan case, the state of India economy and falling strength of rupee against dollar.