BCCI-Lodha panel tiff likely to put IPL 2017 in danger: Report
The ongoing tussle between the Board of Control for Cricket in India (BCCI) and the Supreme Court-appointed Lodha panel could jeopardise the Indian Premier League's 2017 edition, the cricket administration body has said. While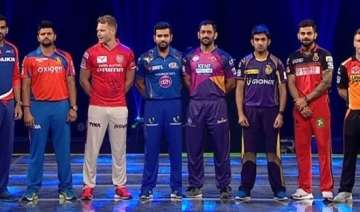 India TV Sports Desk
New Delhi
December 06, 2016 15:52 IST
The ongoing tussle between the Board of Control for Cricket in India (BCCI) and the Supreme Court-appointed Lodha panel could jeopardise the Indian Premier League's 2017 edition, the cricket administration body has said. 
While the tenth season of IPL, scheduled to begin on April 8, is just four months away, the BCCI has reportedly said that "not a single contract has been signed yet". 
Key preparations for the tournament, including hosting of player auctions, advertising the league, signing up with vendors and hiring of creative and management agencies, have been pending for more than two months already, The Times of India reported. 
The hearing of the case was to take place on December 5, but was adjourned until December 9, making things difficult for the BCCI. 
"The International Management Group (IMG) begins work on IPL every year at the beginning of October. They're not on board yet. The opening ceremony is usually planned five to six months in advance. There's no word on it. It is absolute chaos," Times of India quoted a senior BCCI functionary as saying. 
"I hope the committee doesn't expect us to call some DJ Sunny from Bhatinda (pun intended) to perform at the opening ceremony. And if the BCCI needs to match its own standards set in the past for IPL, it needs time to work on things. Given the present uncertainty, the tournament is in real danger," he added. 
Broadcasters, sponsors and vendors usually begin work on sports properties at least 270 days before the start of the event. That's a calculated window during which contracts are signed and measures are finalised.
On the other hand, the Lodha Committee has shut all lines of communication as it waits for the Supreme Court to hear the matter on December 9.