Another Conflict of Interest controversy hits IPL
New Delhi: Another controversy relating to conflict of interest has hit the cash-rich Indian Premier League.An Indian Express report reveals that Neeraj Kumar, who was recently appointed as the chief advisor of Anti-Corruption and Security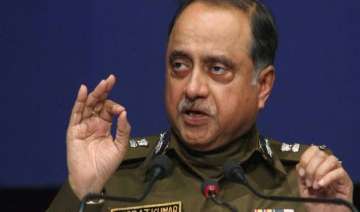 India TV Sports Desk
April 22, 2015 18:33 IST
New Delhi: Another controversy relating to conflict of interest has hit the cash-rich Indian Premier League.
An Indian Express report reveals that Neeraj Kumar, who was recently appointed as the chief advisor of Anti-Corruption and Security Unit (ACSU), has his daughter Ankita working with business entities promoted by IPL governing council chairman Rajeev Shukla's wife Anurradha Prasad.
Ankita, a screenplay writer by profession, is listed as a director in E24 Glamour Limited in the Registrars of Companies (ROC) filed by the company for the financial year ending March 31, 2014. Her name was also recorded in the ROC as a director till 2013 in two other companies – Skyline Radio Network Limited and News24 Broadcast India Limited. These companies are promoted by Anurradha, the report claimed.
However, according to Shukla and Anurradha Prasad, Ankita had resigned from all positions linked to the three companies. But Kumar blamed an oversight for linking his daughter's name and said that he would take up the matter to avoid further complications.
The Board of Control for Cricket in India (BCCI) appointed Neeraj Kumar, former Delhi Police commissioner, as the chief advisor of ACSU on Monday, while Shukla has returned as the chairman of the IPL governing council this April after nearly two years.
The BCCI has been criticised in the past for several such cases of conflict of interest involving its senior officials. Earlier, its former President N Srinivasan also owning a franchise in IPL, led to the Supreme Court stepping in early this year and blocking the top official from contesting the board elections until he gave up his role with Chennai Super Kings.