Anushka accompanies Virat for a stroll before 4th test
Bollywood actress Anushka Sharma and  Team India captain cricketer Virat Kohli, the love birds of cricket world, were once again sighted taking a stroll at Sydney's iconic Darling Harbour Friday days ahead of the fourth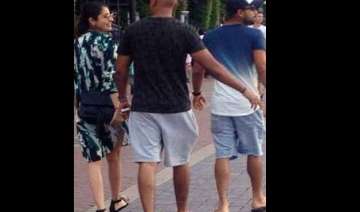 India TV Sports Desk
January 03, 2015 13:42 IST
Bollywood actress Anushka Sharma and  Team India captain cricketer Virat Kohli, the love birds of cricket world, were once again sighted taking a stroll at Sydney's iconic Darling Harbour Friday days ahead of the fourth and final Test against Australia.
Anushka has been with Virat throughout the tour  and even seen sitting in the cheering him. Virat too acknowledged her support by blowing kisses after completing centuries.
The couple alsocelebrated Christmas and New Year in Australia.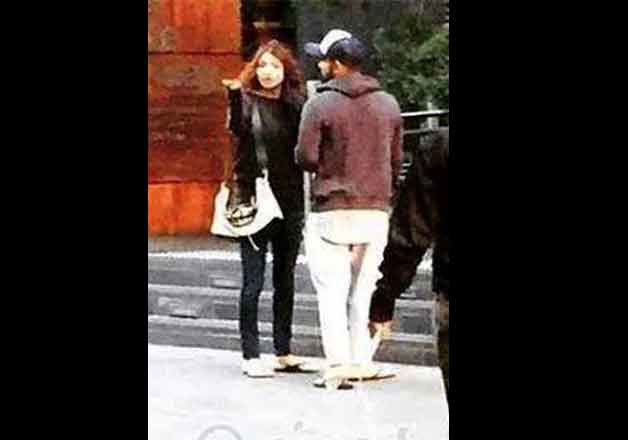 It seems Anushka's calming effect have worked wonders for his performance. Virat is the second-highest run-getter in the series , his 499 placing him just below Aussie captain Steve Smith who has 581 runs.
They were also seen during the New Zealand tour earlier this year and she had accompanied him on England tour as well.
So inseparable they are that they were mistaken as husband-wife by by Australian presenter Michael Slater who addressed Anushka as "Virat Kohli's wife" during his commentary on final day of the third test between Australia and India at the at the Melbourne Cricket Ground.