Arrogance Is Back In Aussie Team And I Like It, Says Lehmann
Adelaide, Jan 25: Mighty impressed with Australia's domination of India in the ongoing Test series, former batsman Darren Lehmann on Wednesday said the "arrogance" of old seems to be back in the team led by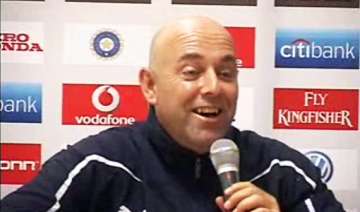 India TV News Desk
January 25, 2012 17:29 IST
Adelaide, Jan 25: Mighty impressed with Australia's domination of India in the ongoing Test series, former batsman Darren Lehmann on Wednesday said the "arrogance" of old seems to be back in the team led by the "fantastic" Michael Clarke.

"They're playing with a bit of steel and a bit of arrogance, which I like," Lehmann said.

"They're starting to take the game on, and when you're scoring 340 on the first day, that leads into big scores and quick scores," he added.

Lehmann said veterans such as Ricky Ponting have had a huge role to play in Australia's success.

"They were fantastic (on day one). Clarke's got better and better as captain, hasn't he? He keeps making hundreds, Ponting's back to his old form, which is great to see, so they'll pile on the runs," he was quoted as saying by Fox Sports.