Ashes reinforces cricket as Australia's favourite sport
Melbourne, July 16: The response of the Australian public to the first Ashes Test reinforces the game's popularity in Australia, according to Cricket Australia (CA) chief executive James Sutherland."While we didn't get the on-field result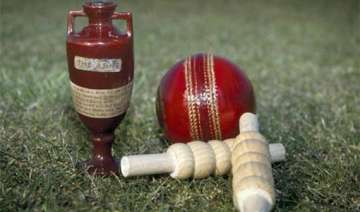 IANS
July 16, 2013 12:22 IST
Melbourne, July 16:
The response of the Australian public to the first Ashes Test reinforces the game's popularity in Australia, according to Cricket Australia (CA) chief executive James Sutherland.
"While we didn't get the on-field result that we all wanted last night, the response to the performances of the team at Trent Bridge was overwhelming," said Sutherland.
"The first Test delivered record numbers on CA's digital platforms, extremely strong ratings for the Nine Network, while ABC Radio reported an overwhelming reaction to its comprehensive digital and ball-by-ball coverage," he said.
The Test reached an incredible 9.35 million combined viewers across GEM and Fox Sports. The first session on day two averaged 720,000 viewers nationally on GEM making it the highest audience on a secondary digital platform ever.
According to CA's annual independent and rigorous research, cricket ranked No.1 in 2011-12 with almost 900,000 participants, with AFL number two and soccer third.
"On Fox Sports, last night's opening session was the second highest audience for the year on subscription TV, while there were almost 40,000 plays of ABC Radio's Grandstand Digital during the Test and its iTunes page recorded a 444 percent increase in subscriptions," Sutherland said.
"We're in the middle of winter playing a series on the other side of the world, yet the nation's attention and discussion is focused squarely on cricket."
"Interest will only build this week ahead of the second Test starting at Lord's on Thursday. The match starts the day after tickets to the international cricket season in Australia go on sale to the general public," Sutherland added.