From Shane Warne with Love
2014 had been another eventful year for Shane Warne and not without its lows.A painful break up from model Emily Scott, a broken hand playing cricket in the MCC's 200th anniversary match at Lord's, and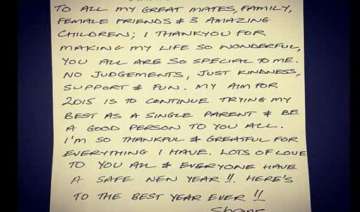 India TV Sports Desk
January 08, 2015 10:20 IST
2014 had been another eventful year for Shane Warne and not without its lows.
A painful break up from model Emily Scott, a broken hand playing cricket in the MCC's 200th anniversary match at Lord's, and a smattering of public spats with ex fiancée Liz Hurley.
But under a cloud is always a silver lining for the former king of spin, who has penned a letter spelling out his immense gratitude for family, pals and 'female friends' saying: 'Thank you for making my life so wonderful.'
The 45-year-old father of three jotted his thanks in a hand-written letter posted to his Instagram account on New Year's Eve noting every significant person in his life from his children to his plentiful 'female friends.'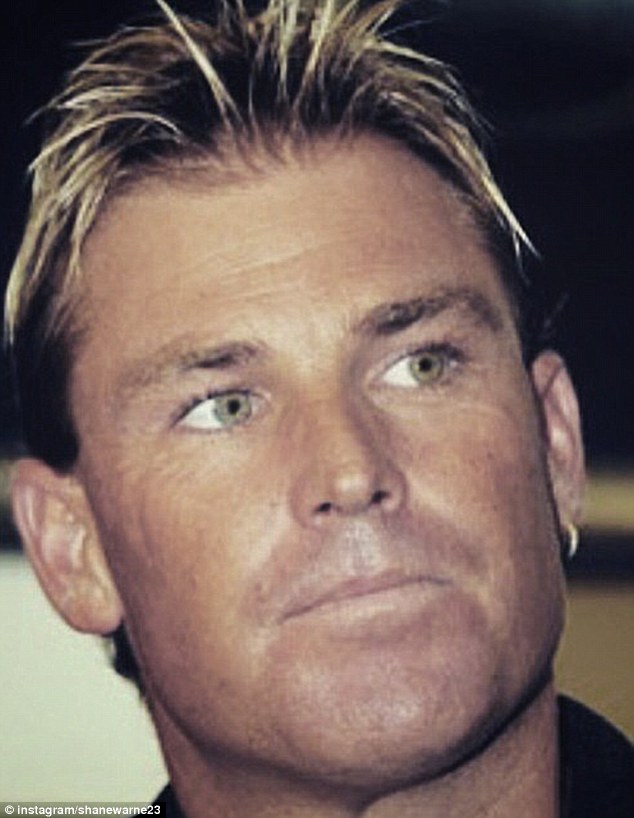 He writes: 'To all my great mates, family, female friends and three amazing children; I thank you for making my life so wonderful, you are all so special to me.
'No judgements, just kindness, support and fun.
'My aim for 2015 is to continue trying my best as a single parent and be a good person to you all.
'I am so thankful and grateful for everything I have.
'Lots of love to you all and everyone....Here's to the best year ever!!'
Ever the jovial Aussie, Shane, who last week dyed his hair a lighter shade of blond declaring 'Blondes have more fun,' is frequently linked to beautiful women and has been associated to several since splitting with fiancée Liz Hurley in November 2013.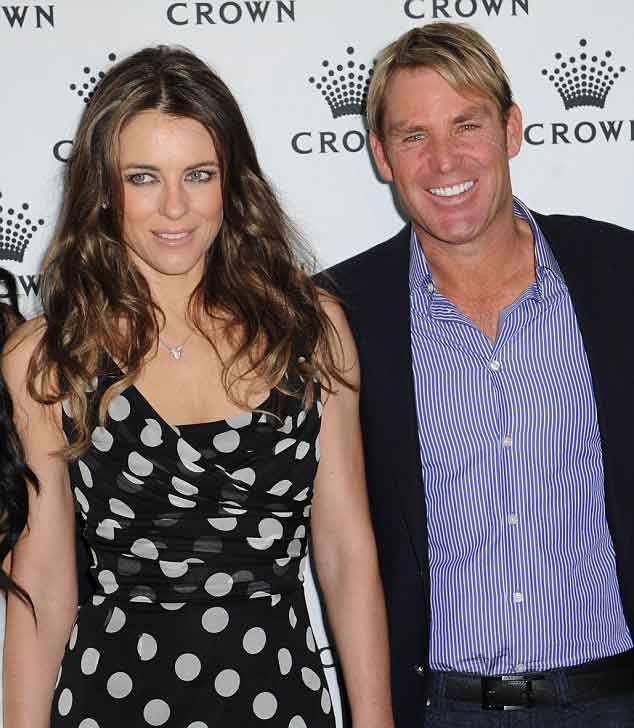 (Liz Hurley and Shane at the launch of the Shane Warne Foundation Ambassador Program in Melbourne the month they split)
They included bra tycoon Michelle Mone, radio host Sophie Monk, singer Dannii Minogue, and even his ex wife, again, Simone Callahan.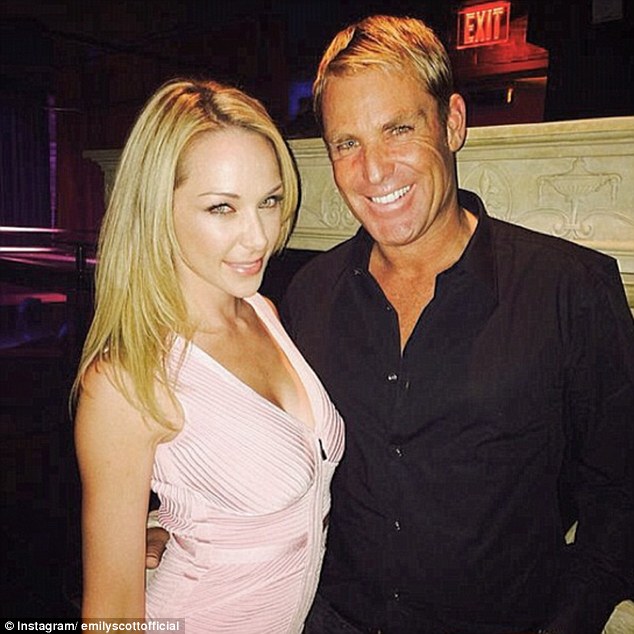 (Shane with Emily Scott before they split in September)
After a three month relationship this year with model and DJ Emily Scott, he was linked to Real Housewives Of Melbourne star Lydia Schiavello and more recently to  models Janelle Clark and Kirsty Lee.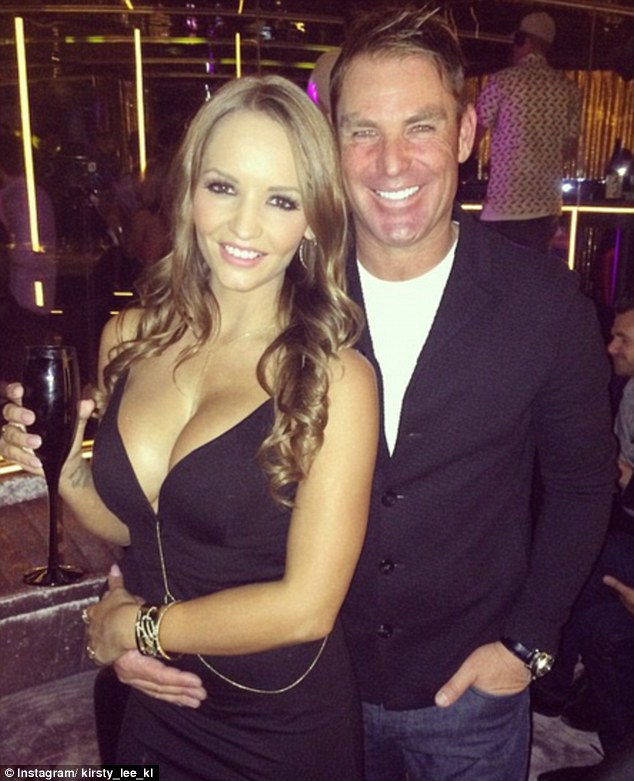 (Shane wraps his arms around busty swimwear model Kirsty Lee, prompting rumours of romance between the two earlier in December)
Just before Christmas he announced he was going blonder saying: 'Going blonde again for Christmas as I agree with the saying "Blondes have more fun" Good call?'
Admirers agreed with the change, with one person commenting: 'blond does suit you much better.'
Shane dyed his hair brunette late last month during a trip to Abu Dhabi, but apparently wasn't bowled over by the colour.