Gavaskar all praise for India's WC squad
New Delhi: Legendary batsman Sunil Gavaskar today said while India's batting line-up for the upcoming ODI cricket World Cup looks formidable, the all-rounders in the side are expected to play a major role in defending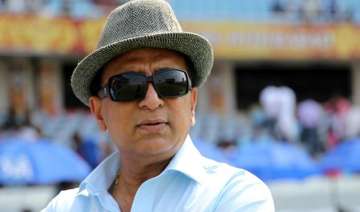 PTI
January 08, 2015 4:58 IST
New Delhi: Legendary batsman Sunil Gavaskar today said while India's batting line-up for the upcoming ODI cricket World Cup looks formidable, the all-rounders in the side are expected to play a major role in defending the title at the quadrennial extravaganza in Australia and New Zealand.
The Indian selectors today included all-rounders Ravindra Jadeja, still recovering from a shoulder injury, and Stuart Binny in the 15-member squad for the World Cup.
"The Indian batsmen are capable of putting a lot of runs on the board. Batting has been India's strength. But the fact that we won the last World Cup and the Champions Trophy on the all-round performance, so the Jajedas, Binnys, Ashwins could play a role in India defending the title," said Gavaskar.
"India's batting looks good and as far as bowling is concerned, if they can bowl well on the surfaces in Australia, they have a good chance," he told 'NDTV'.
Opener Shikhar Dhawan, who struggled in the ongoing Test series against Australia, has also been retained in the squad, and Gavaskar feels he is a better choice over Murali Vijay in the limited-over format.
"The World Cup is 50-over format and this is the format which will suit Dhawan more," he pointed out.
The fans have taken to the social networking sites after the World Cup squad was announced today, criticising Stuart Binny's inclusion in the side. His father, Roger, incidentally is a member of the selection committee.
But Gavaskar lashed out at the fans, stating that he would have also picked Stuart, irrespective of his father being a former teammate.
"When I picked my 15, although I am not even a selector, I had applied my mind. I chose Stuart because on those kind of surfaces (Australia and New Zealand), he could come in very handy with the seam bowling. As a lower order batsman also or as a floater. He can be pretty handy with the bat.
"Whenever he got his chances in limited overs cricket, he picked more wickets than the regular bowlers. And the fact that India do not have great all-rounders, even as Axar Patel and Ravindra Jajeja are there, Binny could be a good seam-bowling all-rounder," explained the former skipper.