ICC suspends 7 in BPL fixing scandal
Dhaka: Cracking down on corruption in the Bangladesh Premier League, the ICC today provisionally suspended seven unnamed individuals for match-fixing-related offences while two others were charged for failing to report "corrupt approaches" that were made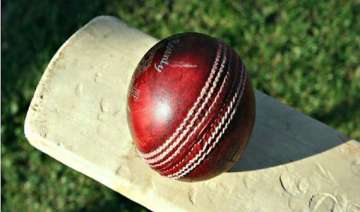 PTI
August 13, 2013 20:03 IST
Dhaka:
Cracking down on corruption in the Bangladesh Premier League, the ICC today provisionally suspended seven unnamed individuals for match-fixing-related offences while two others were charged for failing to report "corrupt approaches" that were made to them.
Refusing to divulge the names of the nine individuals, the ICC said disciplinary proceedings have been instituted against them and their identities would be revealed only after the conclusion of the entire process.
"The International Cricket Council and the Bangladesh Cricket Board today announced that following a comprehensive investigation carried out by the ICC's Anti-Corruption and Security Unit, nine individuals have been charged with various offences that are alleged to have been committed under the BCB's Anti-Corruption Code during the 2013 Bangladesh Premier League," the ICC said in a statement.
"The charges relate to an alleged conspiracy within the Dhaka Gladiators franchise to engage in match-fixing and spot-fixing activity during matches in the BPL 2013, as well as failures by individuals to report approaches made to them to be involved in the conspiracy."
Charge letters detailing the allegations have been issued to the relevant individuals. But the ICC and BCB emphasised the importance of recognising that all those charged remain innocent until proved guilty.
"Those facing the more serious fixing-related charges have been provisionally suspended and are immediately barred from participating in all cricket activities organised or recognised by the BCB, the ICC or of the ICC's Member associations, pending resolution of the disciplinary proceedings against them," the ICC said.
All those charged have 14 days to indicate whether they would plead guilty or defend themselves from the charges brought against them in a full hearing, which would take place before an Anti-Corruption Tribunal.