IPL 8: Rajasthan Royals unveil new jersey
The winners of the inaugural season of Indian Premiere League(IPL) Rajasthan Royals have unveiled their new jersey for the eighth edition of the T20 tournament today. The players of the outfit unveiled the new kit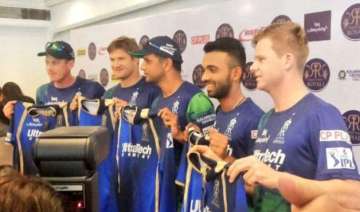 India TV News Desk
April 06, 2015 17:11 IST
The winners of the inaugural season of Indian Premiere League(IPL) Rajasthan Royals have unveiled their new jersey for the eighth edition of the T20 tournament today. The players of the outfit unveiled the new kit at a glittering function.
The team which is based at Jaipur will be led by the Aussie allrounder Shane Watson in the eighth edition. Former India Captain and team mentor Rahul Dravid was also present alongside with Steven Smith, Indian batsman Ajinkya Rahane and South Africa's Rusty Theron.
The New jersey has the main sponsor UltraTech CEMENT on the front with a golden stripe on either side.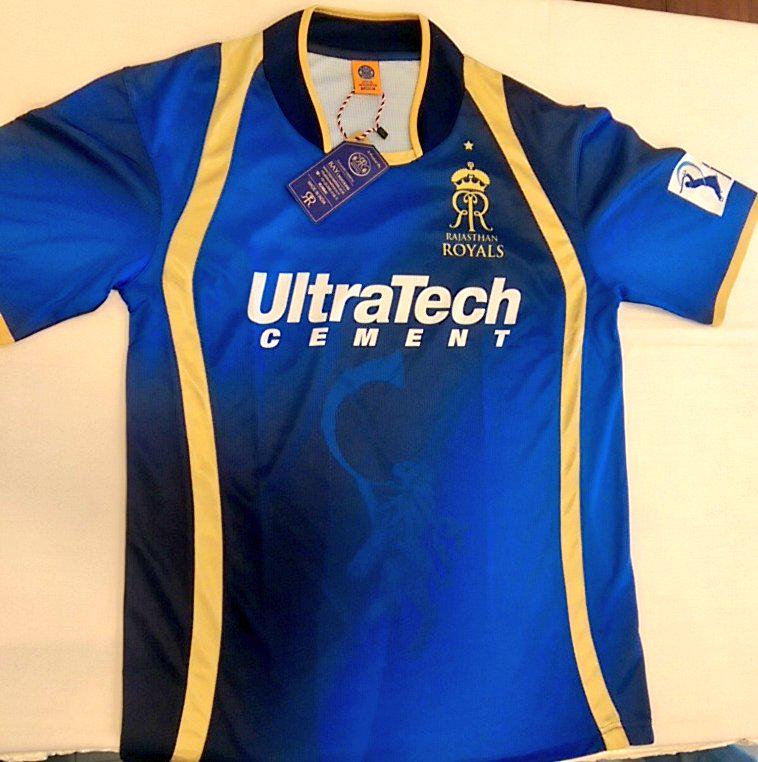 The team missed out on a play-off spot dramatically last season by losing to the Mumbai Indians in the last league match.
This time though they will be looking to make it to the last 4 stage, and they have made some minor additions to their squad maintaining the core balance.  Rajasthan Royals will begin their campaign against last season's runners-up Kings XI Punjab at Pune on 10th April