Jesse Ryder ruled out of NZ's West Indies tour
Wellington, Apr 25: New Zealand cricket says troubled batsman Jesse Ryder will not be selected for its tour to the West Indies in June despite his form in the Indian Premier League.The 28-year-old Ryder has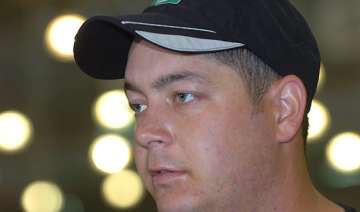 India TV News Desk
April 25, 2012 17:05 IST
Wellington, Apr 25:
New Zealand cricket says troubled batsman Jesse Ryder will not be selected for its tour to the West Indies in June despite his form in the Indian Premier League.
The 28-year-old Ryder has not played for New Zealand since he was censured during its recent one-day series against South Africa for breaking team rules by drinking alcohol while injured.
Ryder subsequently took time out from cricket to deal with personal issues but decided to take up a contract worth about $100,000 with the Pune Warriors in the IPL. He has scored 217 runs with a top score of 83 not out.
New Zealand Cricket chief executive said Ryder would have to show improvements in fitness and attitude before he would be considered for selection.